Schedule
Time
Class
MONDAY

Individual Yoga Sessions

 

Call 48 hours in advance to register or cancell. 914-420-2523.(Recently I have been working on Saturdays and taking Mondays off to study and write!)

TUESDAY
7:00 pm
Mindful Yoga for Everyday Healing
At 1600 Harrison Ave. 914-420-2523
WEDNESDAY
10:30am


Mindful Yoga for Everyday Healing

At 1600 Harrison Ave.

THURSDAY
7:30pm


Mindful Yoga for Everyday Healing

1600 Harrison Ave. Suite 203A

FRIDAY

10:30am

Ayurvedic Yoga

1600 Harrison Ave.

Suite 203A

Will resume in January 2020

Space currently available. Please call: 914-420-2523

SATURDAY

9:00am

2:00pm

3:00pm

 

 

 

Mindful Yoga for Everyday Healing

 

 

Belly Dance Group (first Saturday of month)

Yoga for Women Who Have Been Harassed, Abused and/or Assaulted, workshop date to be announced)

Medicine Wheel Group (first Saturday of the month)

Healing Qigong Workshop (third Saturday of the month) 

Yoga workshop for yoga teachers and other serious students 

See home page for specific dates for these groups as they vary

1600 Harrison Ave.

SUNDAY

Shamanic Healer Training. Upcoming equinox and solstice fire ceremonies at Wainwright House.

Click on Chakras in Shamanism and Fires of Transformation for more specific information.
Classes take place at 1600 Harrison Ave, Suite 203A in Mamaroneck (Rye Neck/Harrison border).

If you have 2, 3 or 4 friends interested in a semi-private yoga class, please call 914-420-2523 and we can definitely add a new class to the pre-existing schedule.
For a full-size yoga class (with 5 students) the fees are as follows: $70 for four classes in a month, due at the first class of the month in a particular time slot. ($52.50 for months with 3 classes, $87.50 for months with 5 classes) Fees are slightly higher for classes with 4 students or less.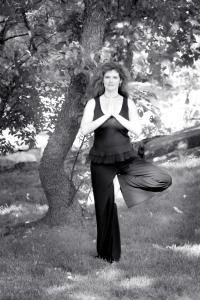 The drop in fee is $25, but you must call to see if there is room available at 1600 Harrison Ave. Maximum class size is 5 people so everyone has individualized attention and comfortable space. Most current classes are full. New classes can be created on an as needed basis, so please let me know if you and your friends or family would like to start a class. (Minimum: one month commitment.) Please call to register!
There is plenty of room in the belly dancing and Medicine Wheel classes, so feel free to come anytime. 24 hours notice of registration is required so at least 2 students will be present. Please leave your phone number in your email (venushaman@hotmail.com) or your voicemail to 914-420-2523 so I can call you to cancel in the event that you are the only person registered for belly dancing or the Medicine Wheel, or maybe you could bring a friend along. I would not want you to come all the way over and be disappointed. (Occasionally these classes get busy and I need to make sure we are not overcrowded in the small-ish space.) If these groups are taking place at Wainwright House you need to call them at 914-967-6080 to register. They have a 4 person "registered in advance" requirement.