For information about individual sessions including Psychotherapy, Shamanic Healing, Private and Semi-Private Ayurvedic Yoga and Bodywork, please click on "About Us" on the left or call 914-420-2523.
Current Class Schedule (by appointment on zoom/in office):
Tuesday 7pm: Yoga
Wednesday 10:30: Yoga
Thursday 1pm: Qigong
Saturday 4pm:Qigong
The weekly Healing Qigong class focuses on healing and the 9 Phases form which has the power to remind us of of our connection to Mother Earth and the Heavens and all the Sacred Elements and Directions as well as how we can engage with the process of life and healing in a respectful, powerful manner. We work with 4 other forms as well and explore the organs and meridians. Call 914-420-2523 to register.  
Thank you to the twenty students that came to learn to teach the practice they love at our wonderful Yoga Teacher Training at Wainwright House in Rye, NY over the past several years. It was a fulfilliing experience for me to work with such wonderful students and teachers. I was blessed to have led these trainings along with Paula Heitzner and Patty Holmes, both seasoned, creative, dynamic amazing teachers. We have also completed teaching the next level of teachers in our YTT300 that started in November 2108 and ended in July 2020.
Another new chapter includes the continuing of the Medicine Wheel group as we meet for the solstices and equinox(s) at my office and other outdoor locations. We will explore the directions on the wheel, discuss and pray for a world with consciousness of our necessary and healthy relationship with Mother Earth and all beings. We will ask questions such as "How can we communicate and act in a "power-with" way, rather than a "power-over" way?" We may make prayers and prayer ties, take journeys and talk about how we can bring what we are feeling and thinking and discovering out into the world. This is especially important in these challeging and dynamic times. 
I have acquired a credential to offer continuing education classes for yoga teachers so that they may meet their required CE hours. The workshops provide in depth training in many aspects of yoga. They include but are not limited to:
Balancing the Vata Dosha: Grounding and Regulating the Nervous System/Anxiety
Working with Yoga to Release the Myofascial System
Yoga for Students with Neck and Back Pain
Dancing with the 5 Pranas
Teaching Yoga to Women Who Have Been Harassed or Abused 
Please call 914-420-2523 if you would like to have any of these classes presented at your studio or holistic learning center. They are for teachers or serious yoga students interested in the subjects.
I will be offering a workshop that will focus on and explore Yoga for Women Who Have Been Harassed, Abused and/or Assaulted. Yoga has much to offer for the healing of trauma as well as support for the understanding of what is required of us as women in a world that continues to be sexist and violent. Every women has her own ways to deal with past and present experience and yoga can offer support for existing processes and an opportunity to explore new ideas in a small community. Each session will have a particular topic or two for the purpose of exploring deeply what the asanas, pranayamas and meditations might offer us in terms of support for specific dynamics pertaining to this issue. This approximately 3 hour workshop has a suggested donation of $60, but no one will be turned away. You must preregister by calling 914-420-2523. I will announce the date shortly.
Call 914-420-2523 to register.
If you would like to read my blog Integrating Ayurvedic Yoga, Shamanism and Trauma-ism, click here.
Thank you for coming to the Full Moon Ancestral Spirit Medicine Wheel Ceremony group at 1600 Harrison Ave out in the beautiful moonlight in Mamaroneck held on Friday, August 31 at 7:30pm. This sacred ceremony was shared with me by Eve Bruce, Shaman MD while I was in Ireland. It intended to rekindle our respect and honour of those who walked this world before us. I shared energy from the stone circles and other sacred sites I visited in Ireland. In the spirit of our ongoing group we checked in with the Wheel and the sacred directions, recognizing the aspects of our selves that need healing, and connected with support and healing. We ended our group sending out our prayers to all beings. 
***The next therapeutic Yoga Belly Dance workshop will be at 1600 Harrison Ave in the fall. Please bring a dance belt and veil if you have them. It is an hour long workshop suitable for students of belly dance who would like to explore it as a spiritual experience in ceremony. Beginners are also welcome. This workshop is a great way to explore the elements of creation in your body, enhance your health, beauty, passion and peace as well as just have fun. It will be followed by a half hour Shamanic Medicine journey when/where you can focus the energies generated from the Yoga Belly Dance class into healing and creation of truth and beauty, supporting the process of Respectful Life in Balance with Mother Earth.    
Most of the Birth of Venus classes (except long term trainings) now take place at The Rockledge Building, 1600 Harrison Avenue, Suite 203A in Mamaroneck, NY, or on zoom. There is plenty of parking and it is very cozy, quiet and clean. We are located on the Rye Neck/Harrison border. Call 914-420-2523 to register. Students register in advance on a monthly basis. Occassionally drop ins are available. There may be space available in pre-existing classes, but you do have to call find out. Semi-private classes can be arranged.   
You have found us...the program for personalized, expert, anatomically safe, strengthening, affordable, spiritual yoga practice in Westchester County, NY. Welcome!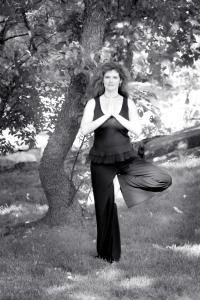 Thank you to all who prayed with me at the Medicine Wheel Ceremony at the Healing Arts Fair. And thank you to our inspirational drummer, Rebecca Kane, MFA, LCSW-R (who, by the way, has an amazing CD available through Mapleshade and teaches privately: 212-799-6413.)
If you are interested in training to become a shamanic healer or enhancing your existing skills, click on Chakras in Shamanism. If you would like to order a copy of my book, The Chakras in Shamanic Practice: Eight Stages of Healing and Transformtion, go to www.innertraditions.com and type Susan J. Wright into the keyword search.  

I look forward to continuing to share the techniques I have learned in Peru and at Kripalu, Cape Cod Institute, Omega and the Open Center with all my students and clients through the coming year. This includes the Nine Rites of Munay-Ki, or Andean Q'ero Rites of the Shaman's Path. I received these rights from four powerful Andean Shamans with the understanding that I would pass them on to help support others to clear their luminous energy fields and connect with Spirit in this pivotal time of human crises and evoloution. According to the prophecy, together we will witness the birth of a new form of human on the planet and the dawn of a new civilization. When you are given the Rites of the Munay-Ki you are having the seeds of healing and Spirit planted within you which you then nurture through awareness, meditation and the fire ceremony. The Rites are available in the Medicine Wheel group and at the fire ceremonies (by prior arrangement). The seeds can then be nurtured through these classes/groups or in individual sessions. I am also happy to share what I have learned these past few years about IFS therapy, sensory-motor experiencing, trauma treatment, DBT, myofascial release, SE and mindfulness as well as a deeper exploration of yoga from the exquisite, powerful Angela Farmer. I also have learned quite a bit through the teachings and presence of Lewis Mehl-Madrona, MD this past year.

If you have accessed us through ChakrasinShamanism.com or FiresofTransformation.org, related information is available on their respective pages.

We offer weekly classes in yoga, belly dancing and shamanic healing. Individual yoga, myofascial release massage, meditation and healing sessions are also available. Individual and couples therapy are available by appointment.

My new office is located in the Rockledge building, 1600 Harrison Avenue, suite 203A, still in Mamaroneck (Rye Neck), just off of Boston Post Rd. There is plenty of parking at my new location. If you are coming from NYC, you can take the train to Harrison, turn right coming off the train, walk a few feet, turn left onto Harrison Avenue.....and take a brisk walk or a very short taxi ride to 1600, on the left about a half mile down the road. 
If you are pregnant and wanting to take a wonderful pre-natal yoga class on Thursday evenings at 7:00 pm in Tarrytown, NY (Westchester County) contact Marianne Letizia at 917-763-4417 or marianne101366@yahoo.com.